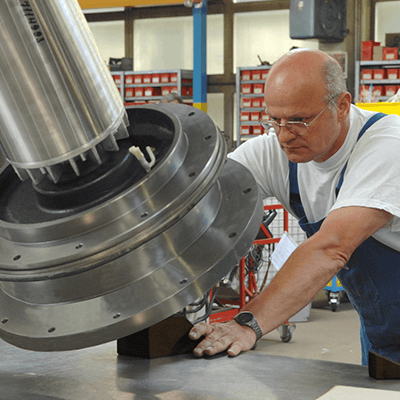 Maintenance
We offer a range of services from emergency breakdown, regular maintenance contracts, repairs and spares as well as individually tailored packages.
This includes emergency call out response, local and national coverage, planned preventative maintenance priority response for service contract customers.
Top Reasons to use New Haden Pumps
There are many reasons why you should choose New Haden Pumps, over and above one of our competitors. We've listed a selection of these reasons below.
Service
We pride ourselves on ensuring our clients have equipment delivered on time to specification installed by our skilled Installation Engineers.
Quality
New Haden Pumps do not compromise on quality and reliability of products supplied to our clients.
Bespoke Packages
The benefit of having our own in-house manufacturing and testing facilities means we can supply products to our client's specific requirements.
Wide Product Range
New Haden Pumps have a vast range of water, drainage, sewage, sludge pumps to meet our client's needs.
Excellent Aftersales Service
We build long-term relationships with our clients by providing 24/7 support should you need us.
If you are interested in our solutions and would like to discuss creating your bespoke system then please Contact Us by clicking the button to the right.